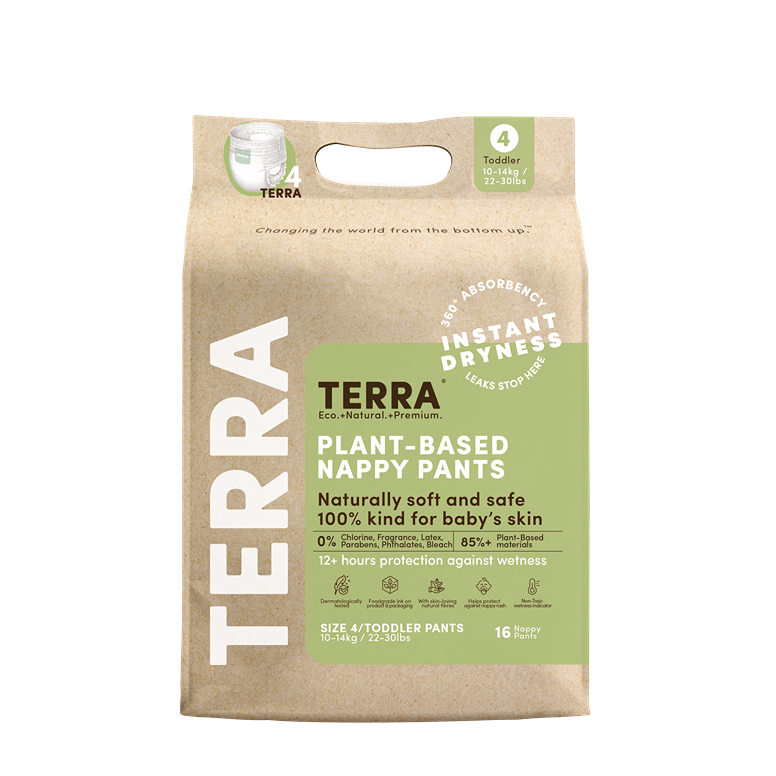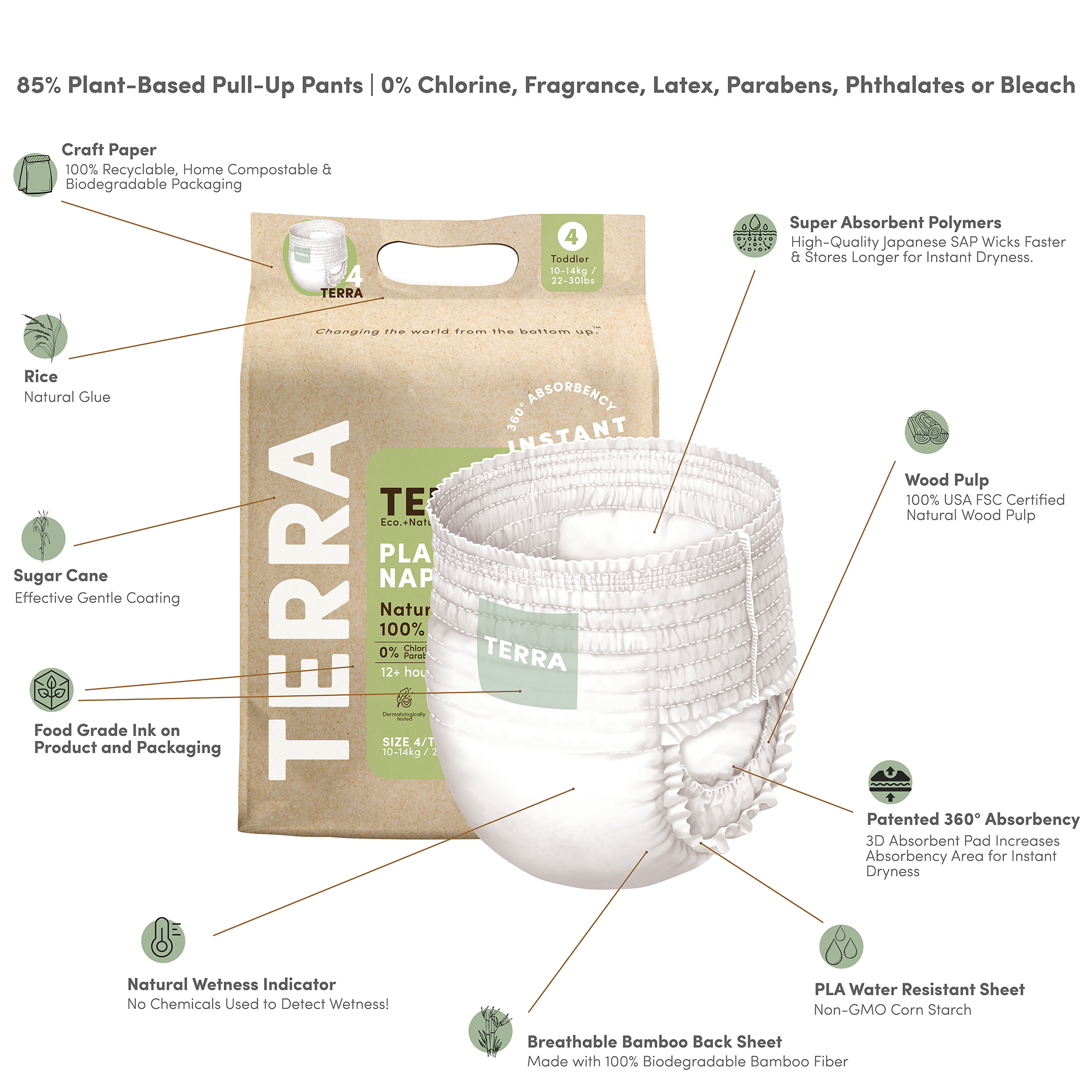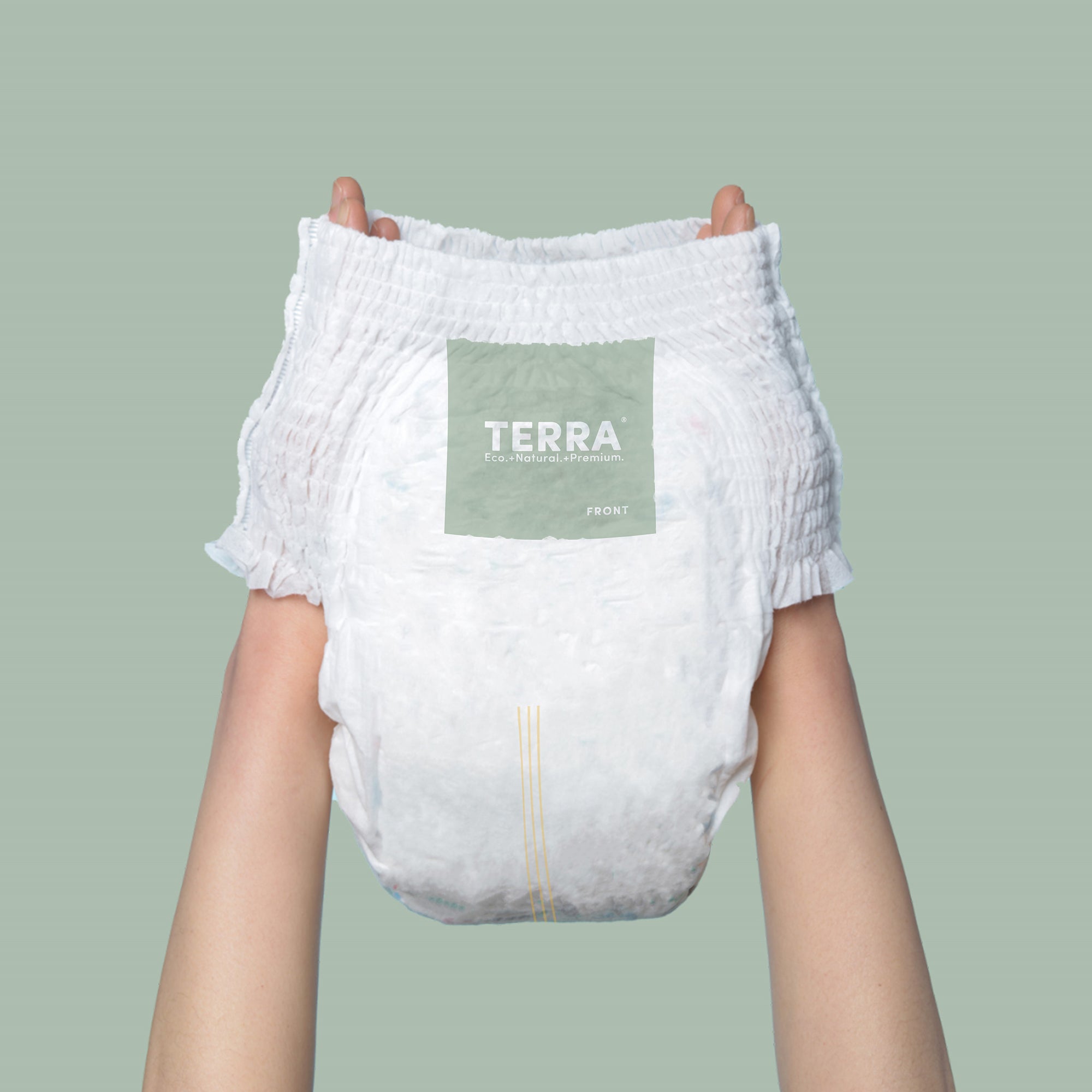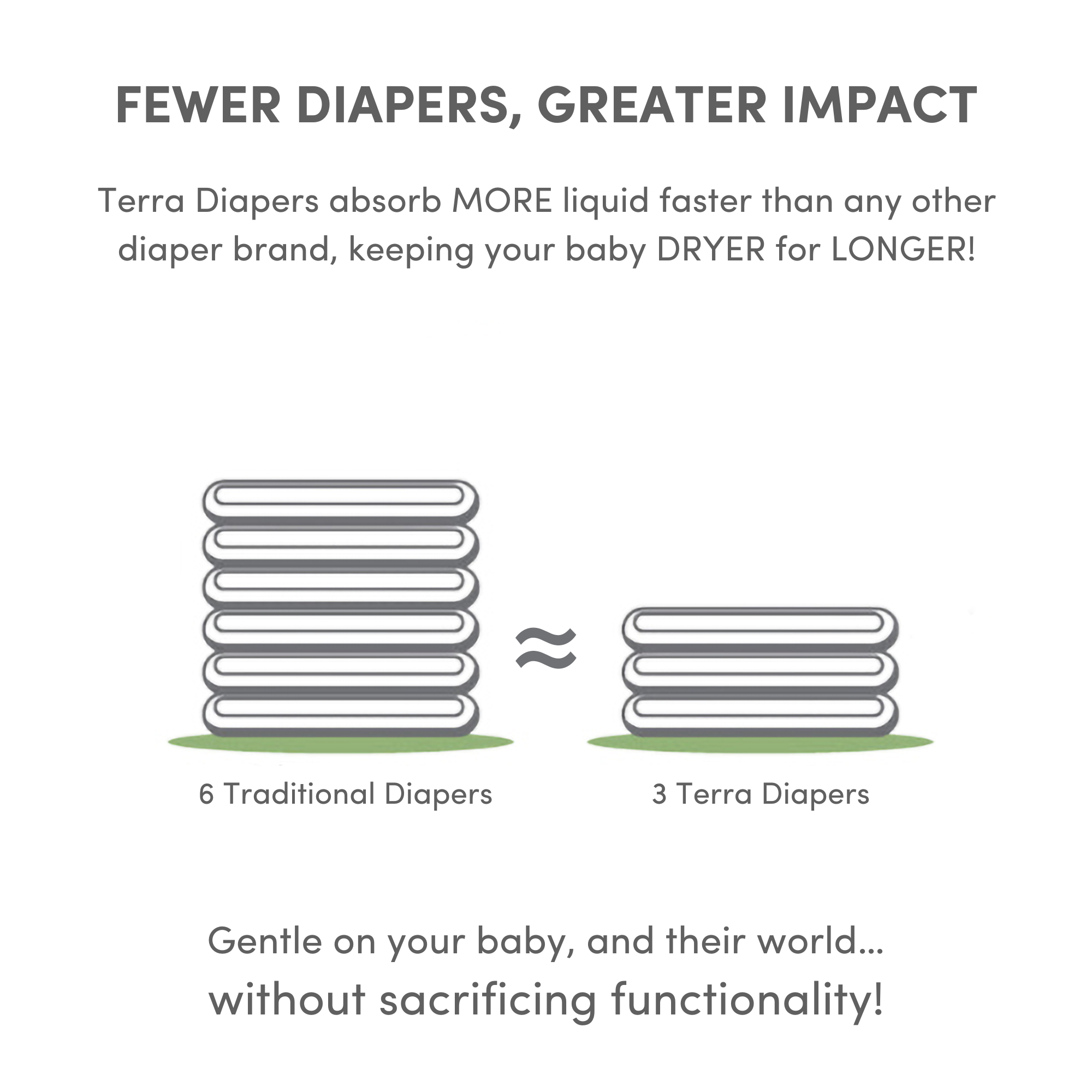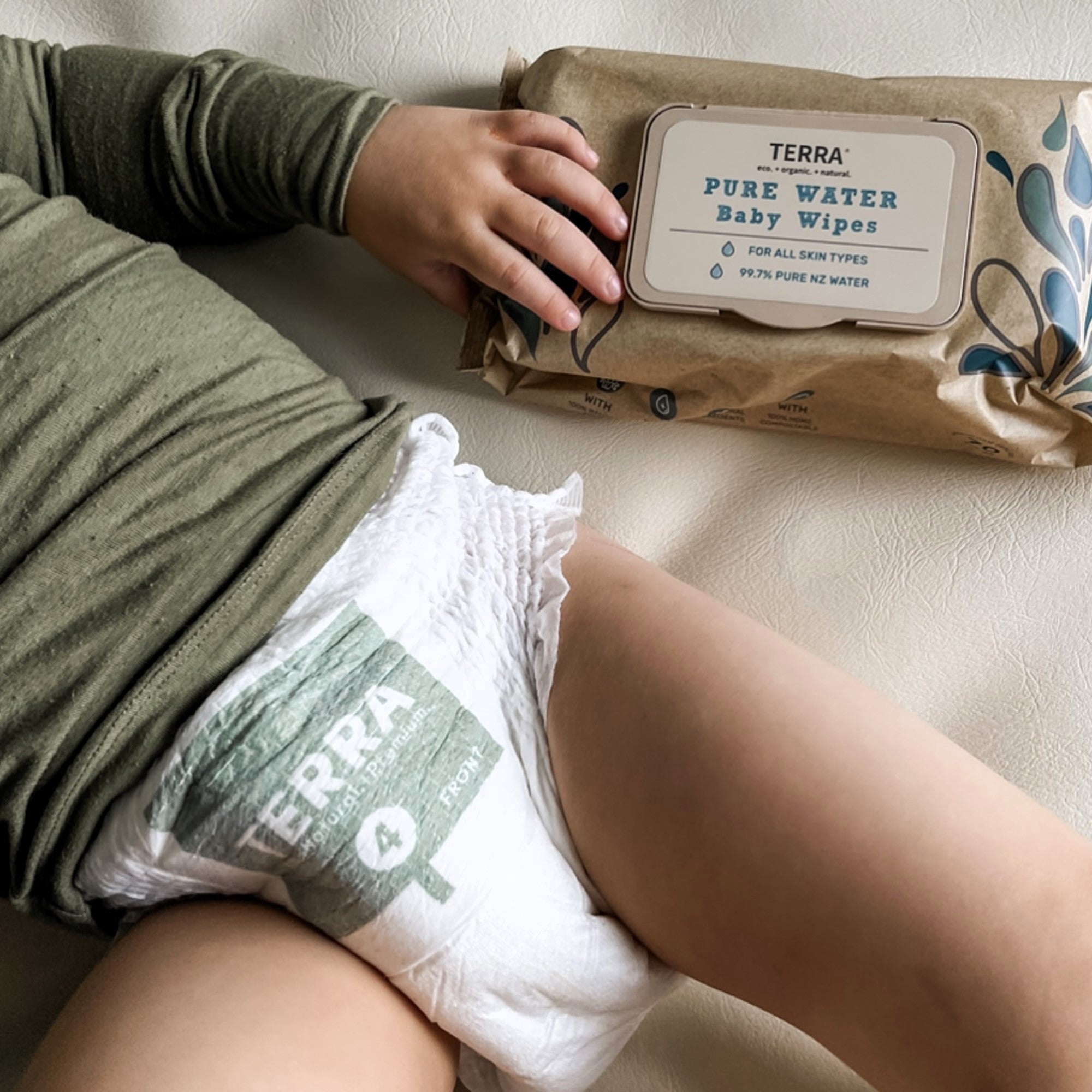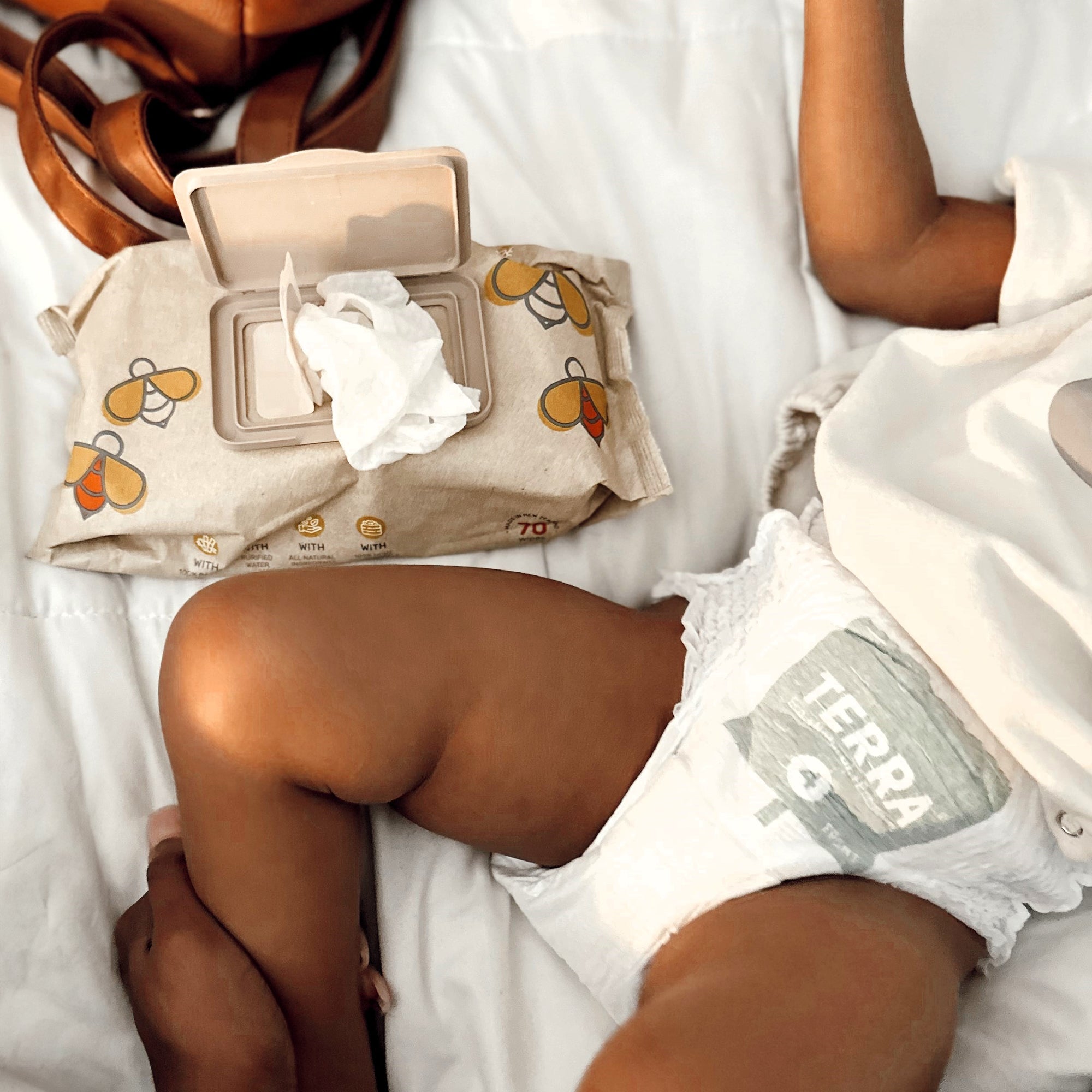 Size 4 Training Pants-Toddler
Your little one is quickly growing up, but Terra is still there to protect them against any little slips, just like Terra diapers help protect the environment for future generations.
Each pack contains 16 unisex diapers for babies in the 22-30 lbs. weight range. Value Packs include 8 Packs, or 128 Diapers Total.

---
Made with 85% Plant-Based Materials

0% Chlorine, Fragrance, Latex, Parabens, Phthalates or Bleach

Breathable back sheet made with 100% biodegradable bamboo fiber

12+ hours of breathable dryness and protection against diaper rash

Plant-Based Wetness Indicator shows how much the diaper has absorbed

Food-Safe Ink only on product & packaging

Suitable for all skin types and dermatologically rated "excellent" 

100% USA natural wood pulp

Core wrap components, wrapped with tissue paper

3D leak guards prevent leakage and side spills--the leaks stop here!

Super absorber pad, sustainable and compostable

Ultra-soft waistband for a comfortable yet sung fit every time 

Soft leg cuffs made from 100% bamboo fiber 

Water-resistant sheet, made from sustainable corn starch
TRANSPARENT INGREDIENTS:
Absorbent Core is made of high-quality Japanese SAP (super absorbent polymers), 100% USA FSC-Certified natural wood pulp and tissue paper. Breathable Backsheet and Soft Leg Cuffs are made from 100% biodegradable bamboo fiber (NOT bamboo Viscose). Water-Resistant Sheets are made from biodegradable random copolymer extract from sustainable corn starch. Topsheet made of food-grade polypropylene. Wetness Indicator is 100% plant-based and all ink on product and packaging is food-grade. Packaging is made from recyclable craft paper and rice.
Size 4 Training Pants-Toddler
TERRA DIAPER SIZE CHART
If your baby is in the upper end of the weight range, we recommend sizing up!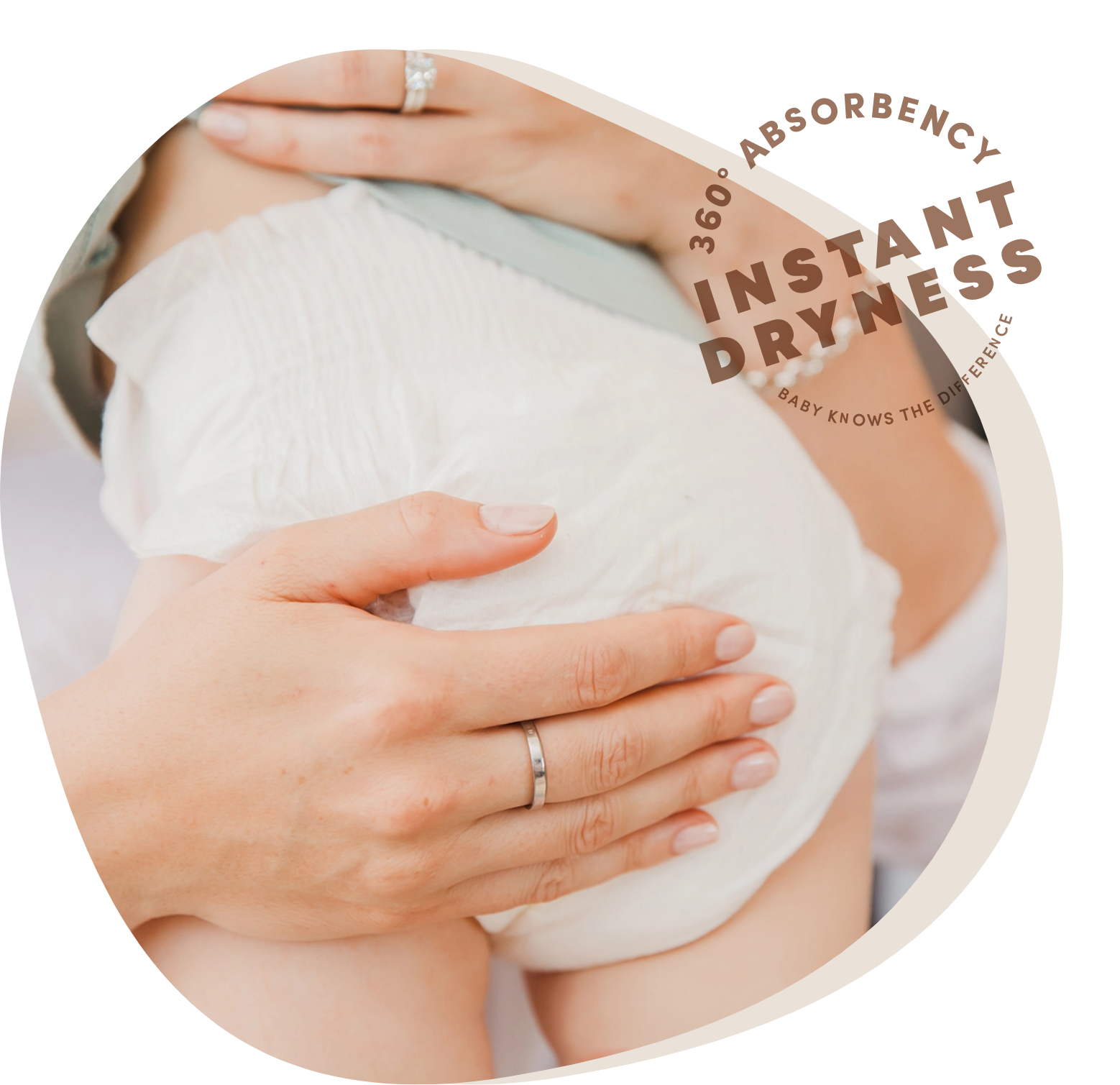 Sustainably Produced
WE ARE ON A JOURNEY
By choosing Terra, you can be proud that you are choosing products that not only care for those dearest to you but also care for the Earth as our journey towards a more sustainable future sits at the core of Terra ethos.
Learn more
Sustainably Produced
WE ARE ON A JOURNEY