At Terra, we're on a journey to create the highest quality products that leave the smallest possible impact on our beautiful Mother Earth.
NEW ZEALAND PROUD
At Terra, we are on a journey to create the most sustainable, innovative personal care products. We take the best ingredients that Mother Nature has to offer and combine them with cutting edge manufacturing technology, human innovation and out of the box thinking to create the highest quality, best performing and most sustainable personal care products.
Us kiwis (as the people of New Zealand are often called), are justifiably proud of our unique and stunning landscape. Guardianship, protection or Kaitiakitanga as it is called by indigenous Maori people is part of the fabric of New Zealand society and also is at the core of what we do at Terra
Our origins are firmly placed in New Zealand, a rich and diverse land in the South Pacific. New Zealand is renowned globally for innovation and ingenuity, from creating the world's first disposable syringe to building a jet boat that can travel in only centimeters of water.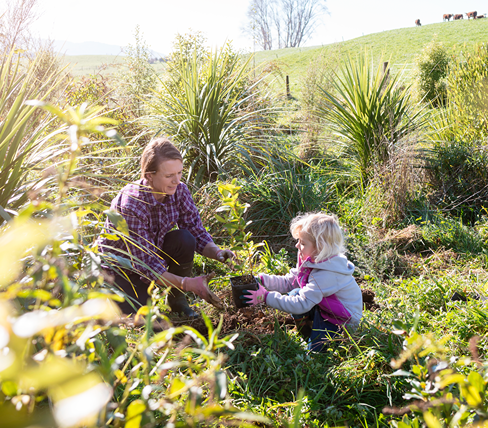 LESS ENVIRONMENTAL IMPACT
Our goal is always to tread as lightly as possible leaving as little environmental impact as we can so that future generations can enjoy the same gifts that nature has provided to us. At our manufacturing facilities we strive to use renewable energy and we recycle or donate any waste created during the process.