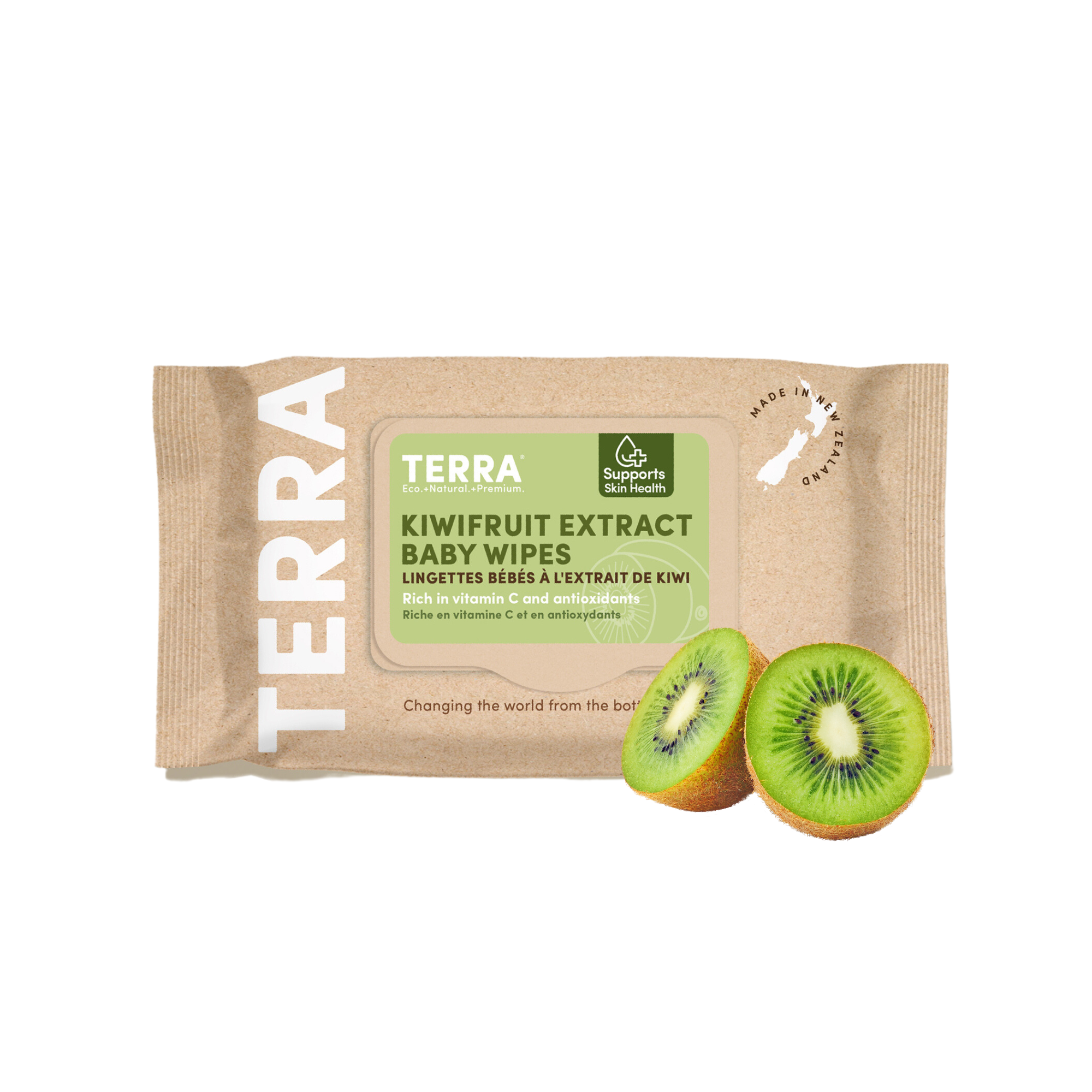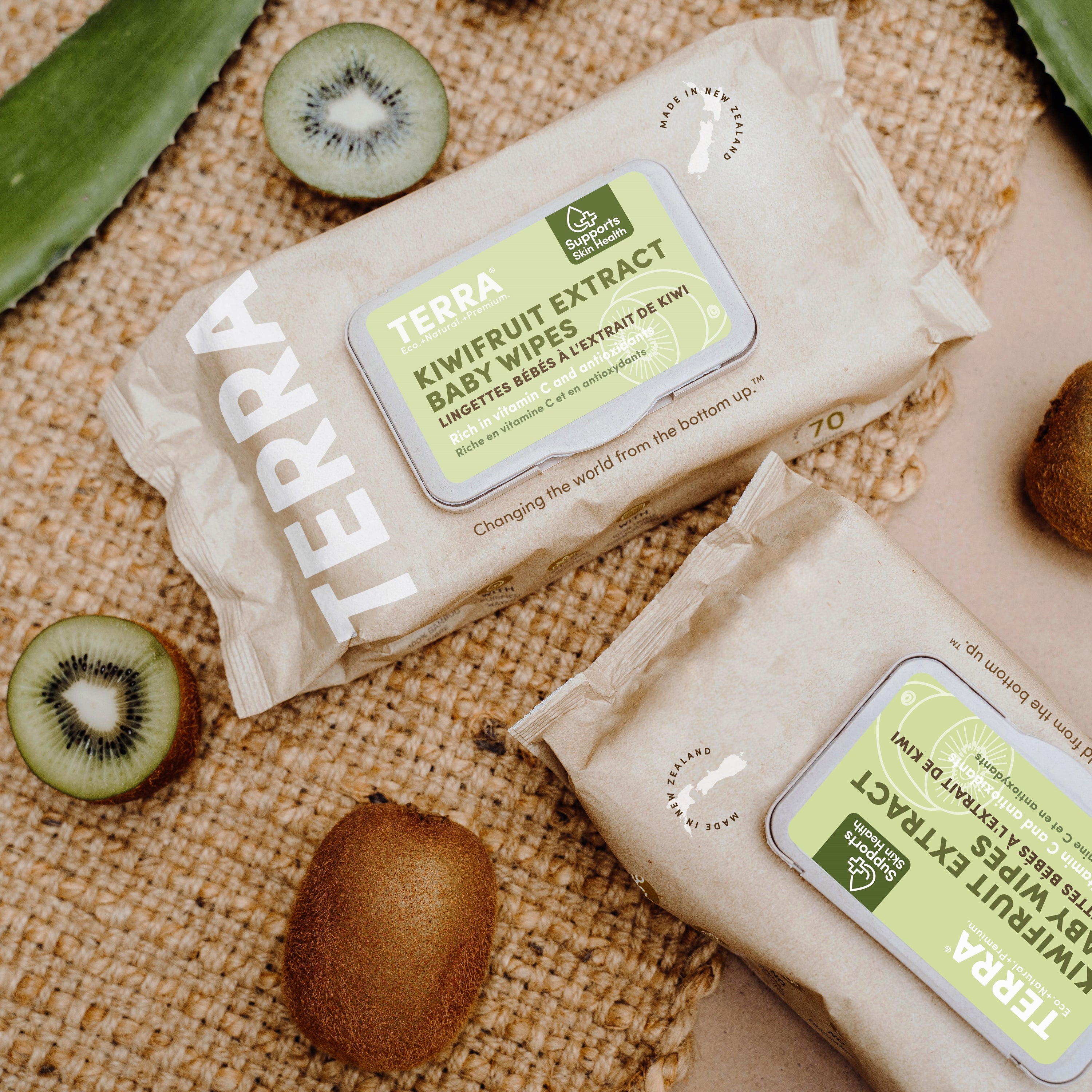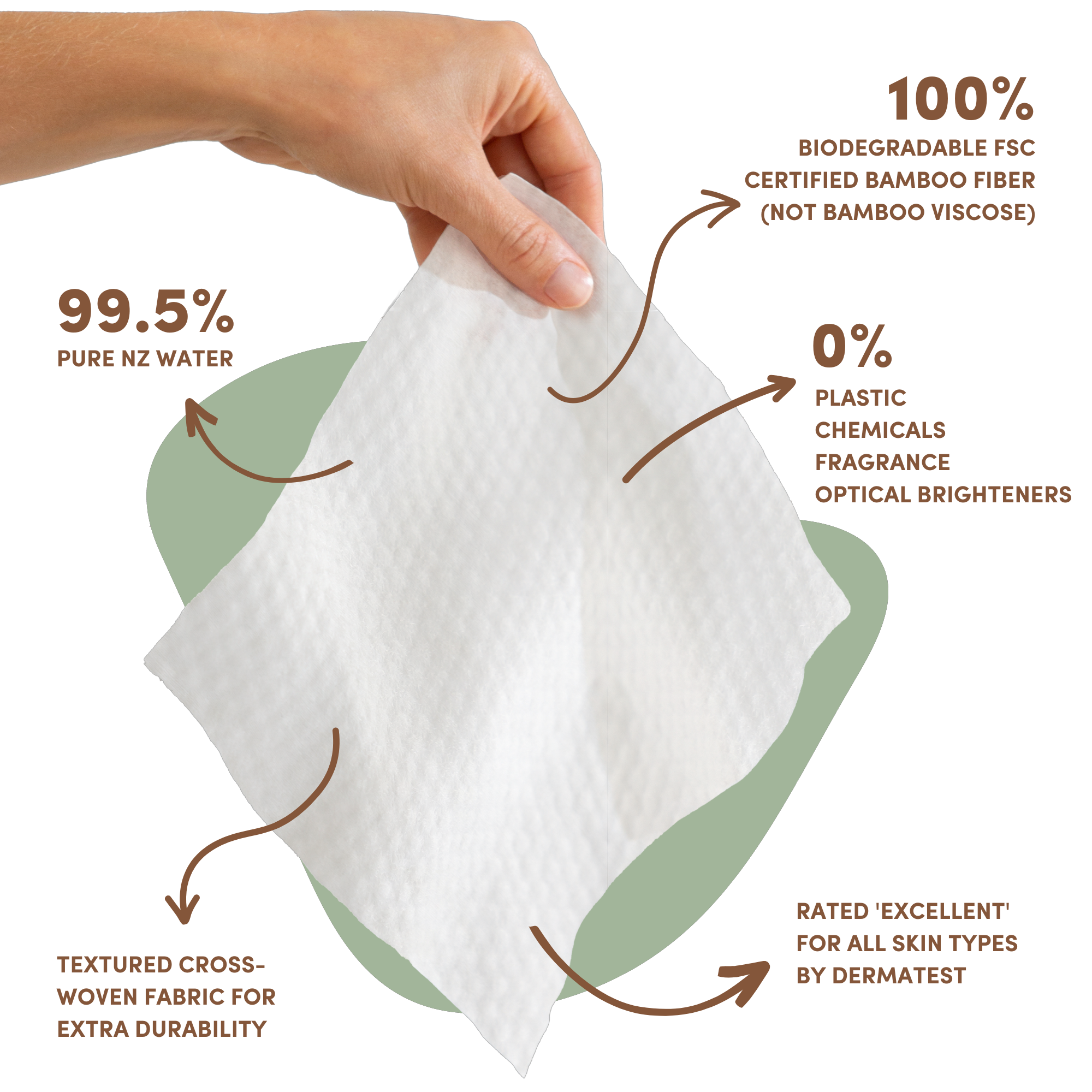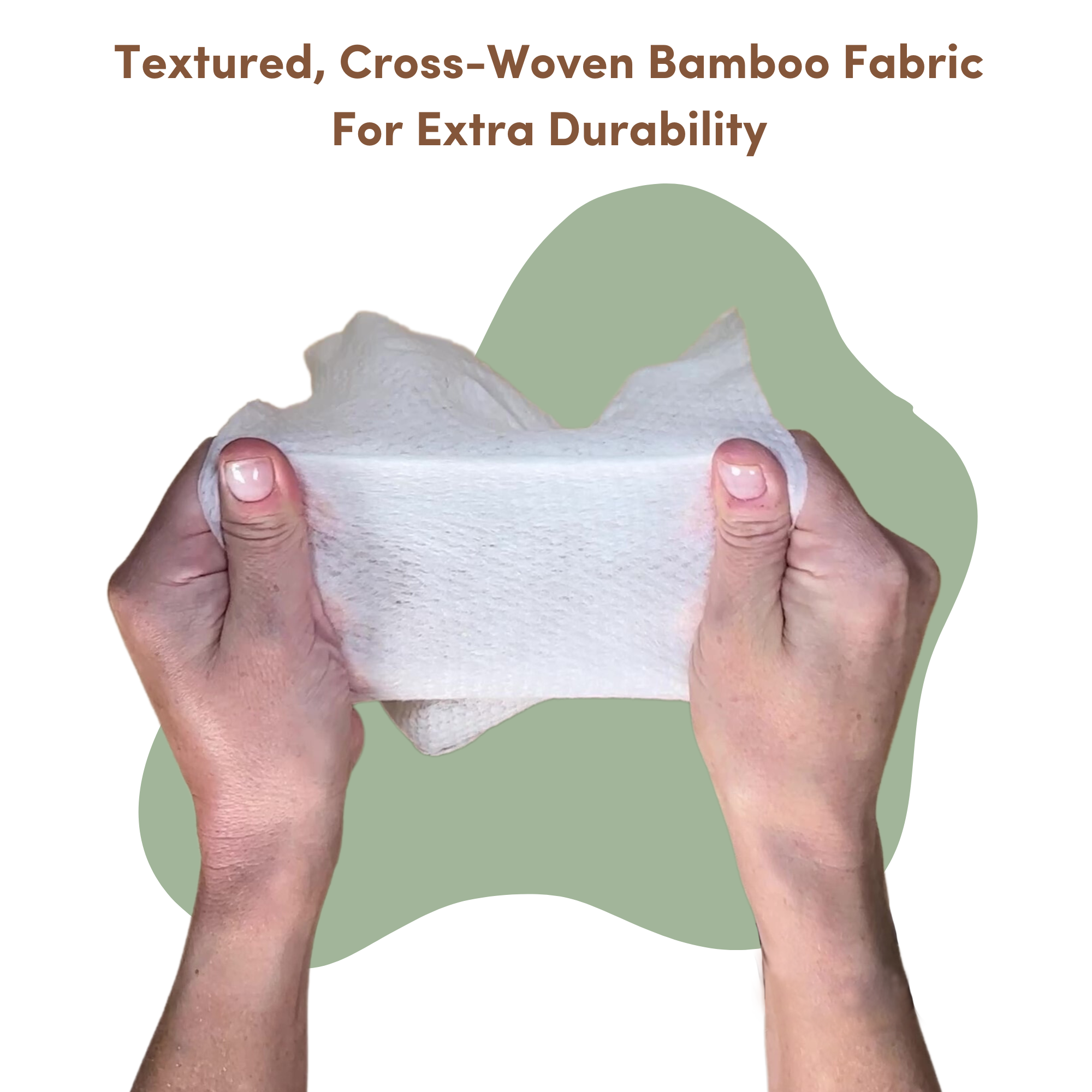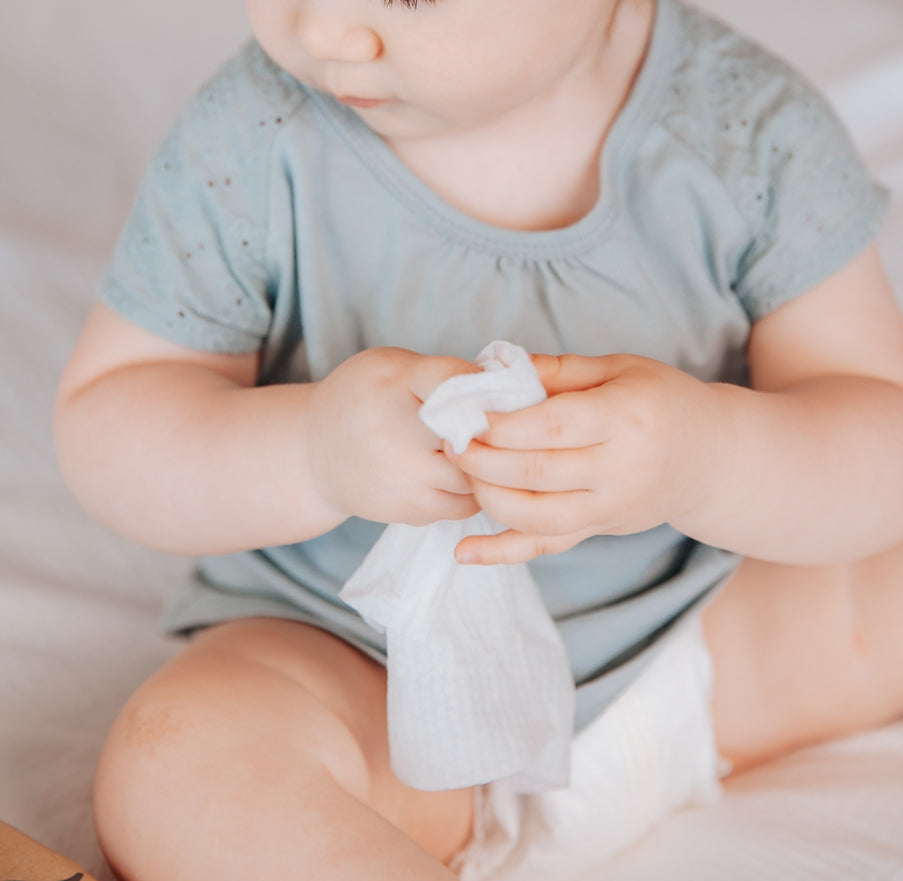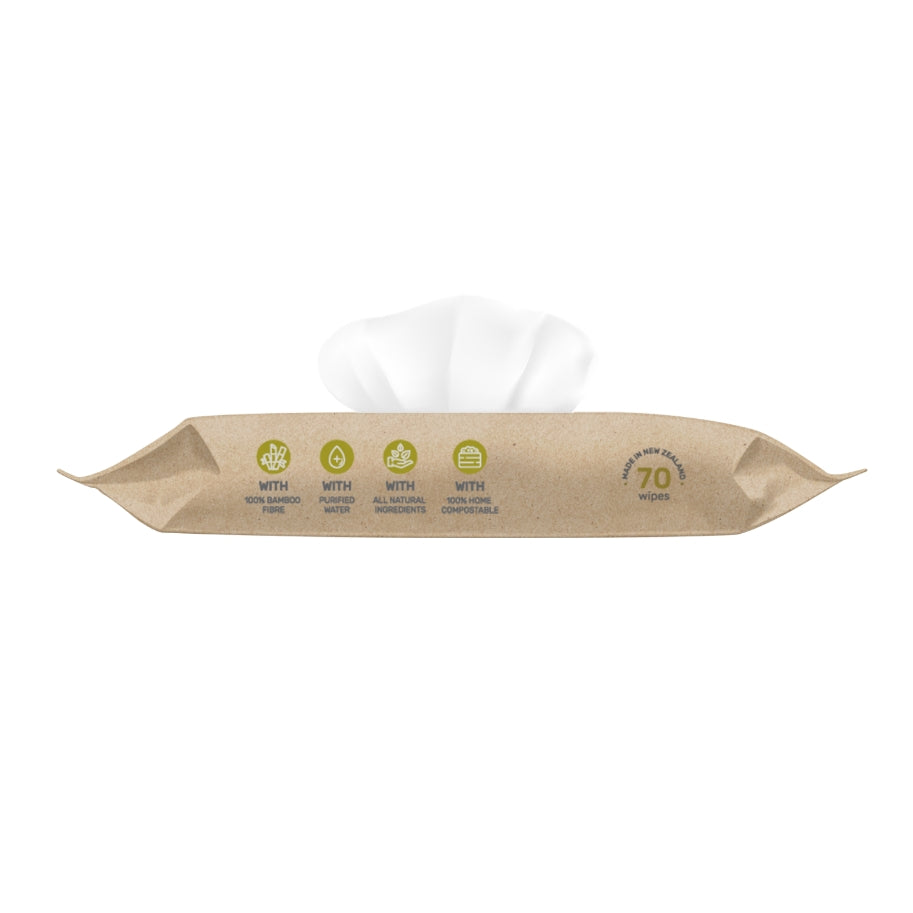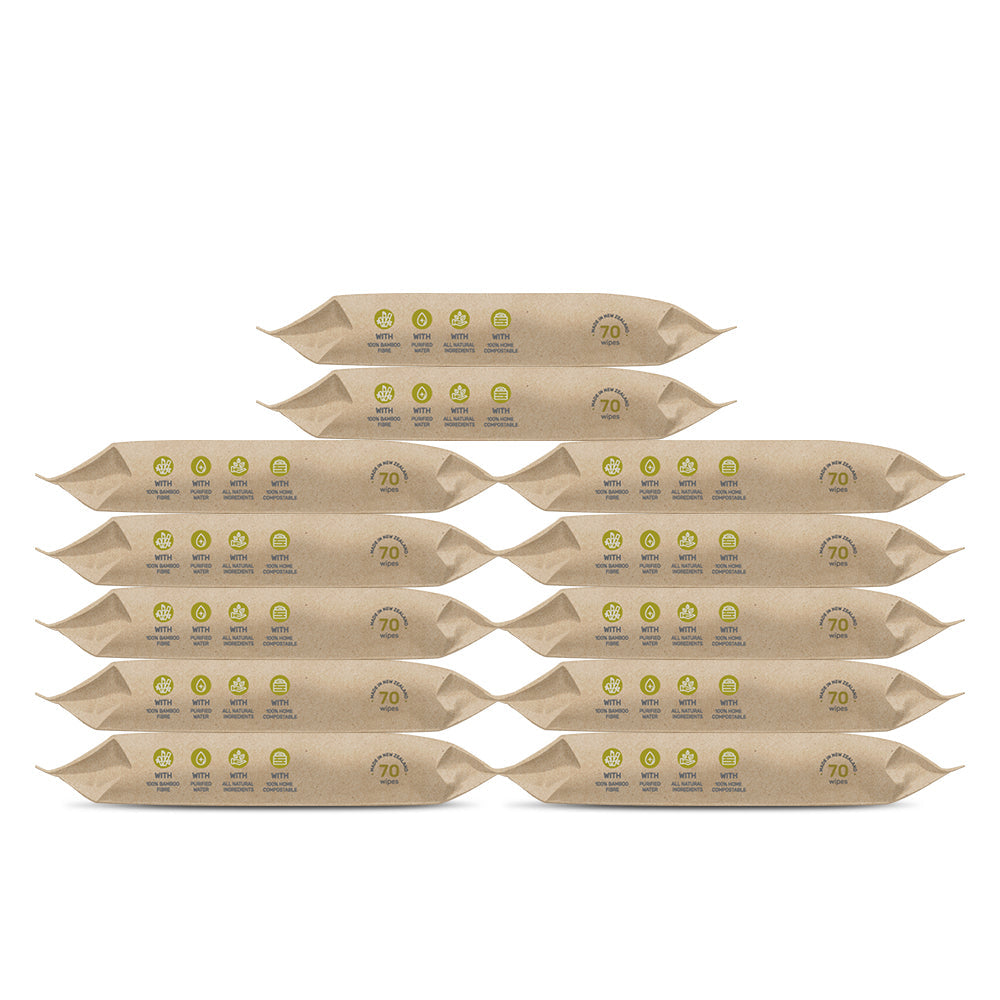 Bamboo Baby Wipes-Kiwifruit Extract
As a kiwi business, we're no strangers to taking natural kiwi ingredients and making great products out of them. A staple in the New Zealand kitchen, kiwifruit is rich in vitamins and the extract provides natural moisturizing and cleansing benefits for your skin.

---
TRANSPARENT INGREDIENTS:
CLOTH: 100% Biodegradable FSC Certified Bamboo Fiber (NOT Bamboo Viscose); 0% Plastic
LIQUID: 99% Pure New Zealand Purified Water, Kiwifruit Extract, Hydrolyzed Soy Protein
DIRECTIONS:
To avoid the danger of choking, keep packaging out of children's reach. Avoid contact with eyes, cuts or wounds. Do NOT flush; dispose of with household waste.
Bamboo Baby Wipes-Kiwifruit Extract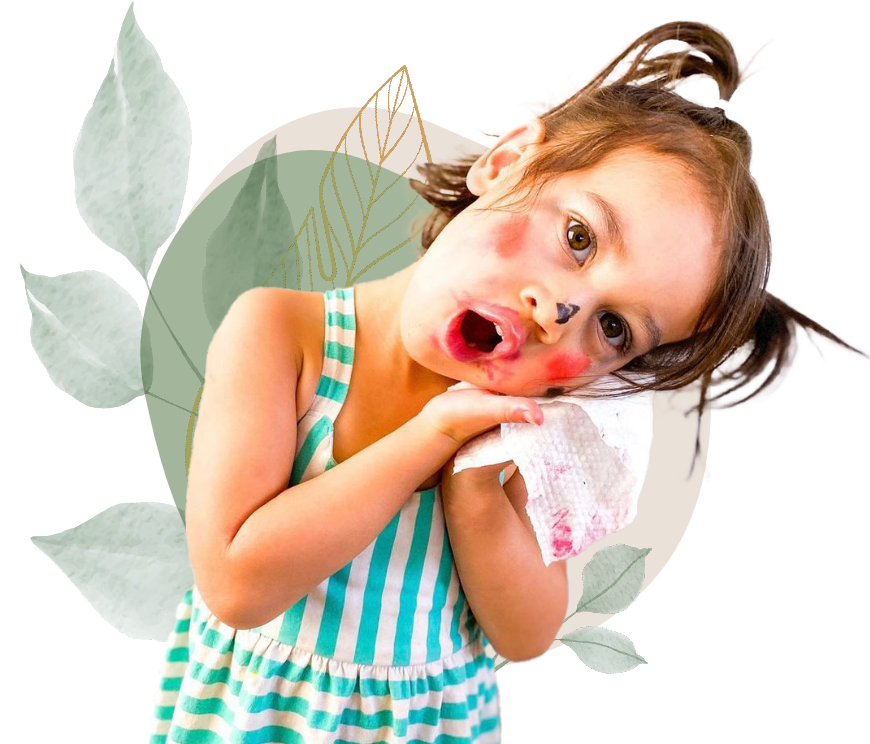 100% BIODEGRADABLE BAMBOO BABY WIPES
Every time you use Terra eco-friendly wipes, you will feel proud that you're helping the environment, as Terra wipes are 100% biodegradable and packaged in recycled plastic.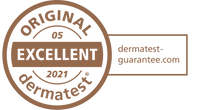 CHOOSE TERRA WITH CONFIDENCE

Leading Innovations
Always seeking more innovative and sustainable ways to create the best performing eco-friendly personal care products.

Environmentally focused
A commitment to reducing our carbon footprint and helping protect Mother Earth.

Nature, Pure and Simple
Made with plant-based materials without any harsh chemicals.

Dermatologically Tested
Well tested and proven to be the perfect choice for sensitive skin.